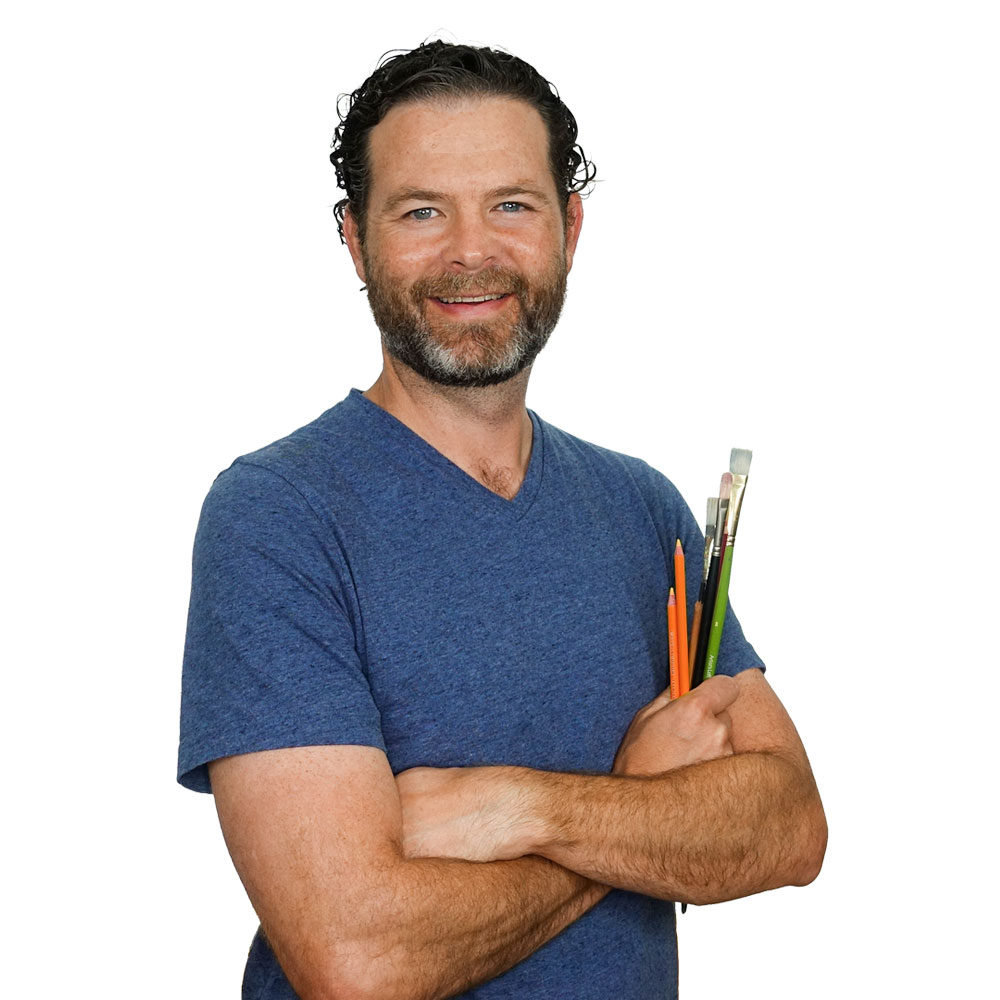 MEET MATT FUSSELL
Matt Fussell is a world-renowned visual arts instructor that specializes in teaching beginner and intermediate artists. Over 50,000 students from around the world have taken his classes on various platforms. Matt produces courses, ebooks, and visual arts curricula for students and teachers at all levels.
Learn From Matt
A MULTITUDE OF MEDIUMS
Matt creates art in various forms, choosing the media that best matches the subject.
Although he mostly creates drawings in graphite, colored pencils, and pastels, he also loves to paint.
Much of the art that he creates is documented in educational products that are produced for art students and teachers around the world.
VIEW GALLERY